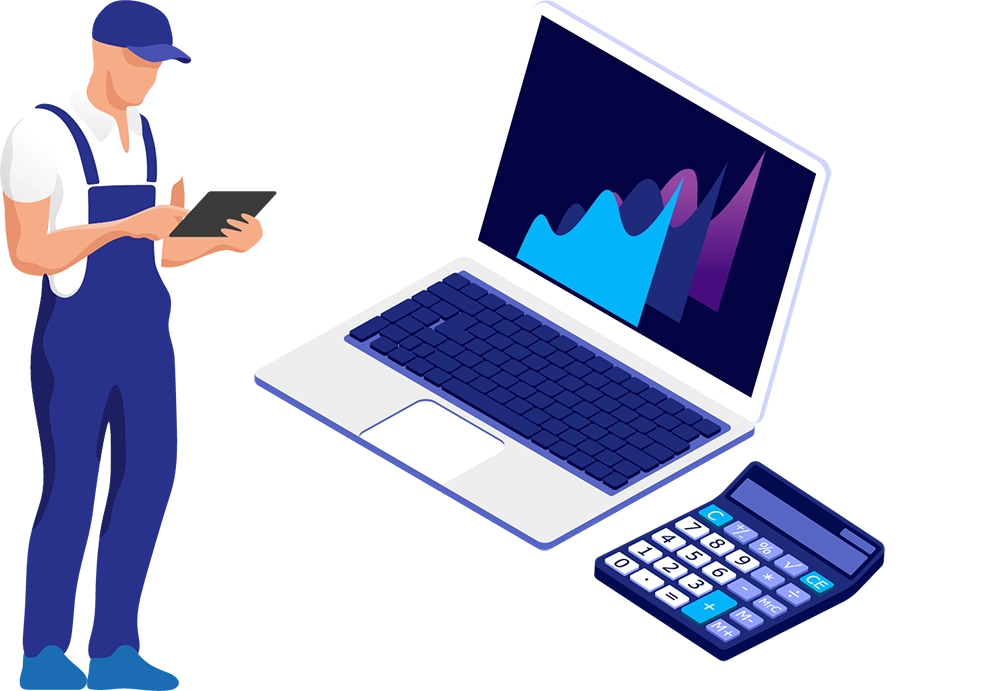 Accounting
Shop efficiency should include all areas of the shop. With Shop4D, bookkeepers, and accountants can reconcile financials, payables, receivables, core, and part returns, and more in less time, giving your operation more bandwidth to focus on growing and scaling.
QuickBooks

Integration

At Shop4D, we built our own connection to QuickBooks Desktop and Online… no middleman third-party system required. We did this so that you can set up your chart of accounts and sync your journal entries the way you want and run your operation the way that you need.
MULTI-LOCATION

ACCOUNTING MADE EASIER

Shop4D makes it easy for multiple-location operations to sync data, pull payroll reports, reconcile payables and receivables, and more. Repair orders, inventory, and employees can seamlessly transfer from one location to another and still transfer to QuickBooks quickly and easily.
Cores

& Part Returns

Shop4D includes built-in part return and core tracking to give accountants a way of quickly seeing the status of credits and reconciling money owed by the parts companies. When credit invoices are received, Shop4D automatically sends them to QuickBooks.
Invoice
Scanning
Reconciling accounts payable can be a tedious job, which is why Shop4D developed the industry's only AI-powered invoice scanner. In seconds, shops can add the bill to accounts payable, flag cores for technicians, and reconcile the invoice against what was entered on the ticket.
Our bookkeeper has cut his time way down on performing a daily sync to QuickBooks. He can do this in a few minutes and move on to the next thing. Again, if there is ever an issue the tech support team gets right on it, and the problem is fixed. Our shop has almost no bookkeeping cost, we have such a slim process and Shop4D is a huge help for this.
Daris DeGroot | D's Auto & Truck Repair