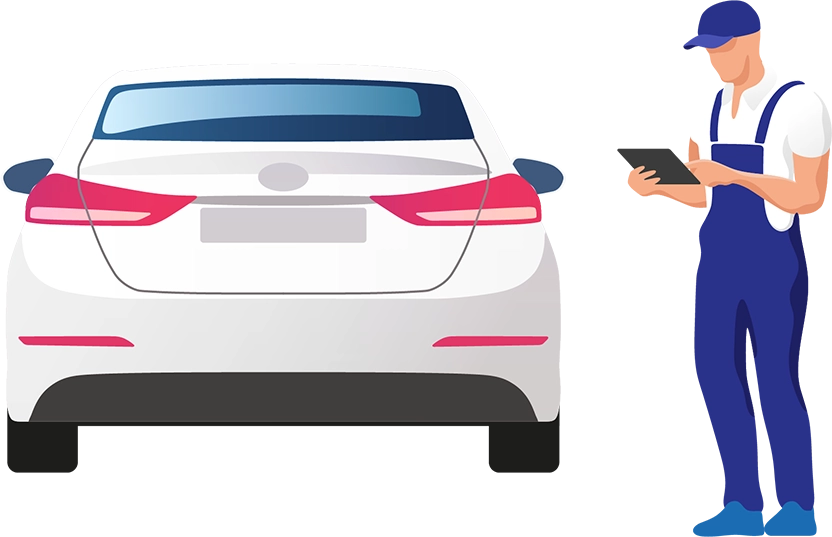 Parts Sourcing
Few things are more important to the efficiency of a repair shop than getting all the parts that the technician needs to complete the repair sourced, ordered, and delivered as quickly as possible.
Here's why the innovative parts sourcing and ordering in Shop4D makes it the fastest parts sourcing tool in the industry…
The Right Part,

Every Time

In Shop4D, the parts sourcing process starts during the inspection and writeup, where the technician can request THE EXACT parts they need to complete the job. Shop4D even recommends related parts so that technicians aren't stuck waiting for a second parts delivery.
Fastest

Parts Sourcing

Without Shop4D, service advisors can lose large chunks of time building estimates, as they switch between vendors to compare pricing and stock levels. With Shop4D, advisors can build estimates in minutes, leading to faster customer approvals, and one-click ordering means the techs have the parts they need faster than ever.
USE THE PARTS
YOU HAVE
Shop4D automatically checks your inventory so you don't order a part you already have on the shelf. Multi-location operations can transfer inventory between locations with a click so that your technicians can get the repair completed faster.
Stress-Free

Parts Gross Profit

Getting the right part for the best price is critical for efficiency, but what about profitability? Shop4D makes parts gross profit management a snap with built-in management and measurement. No more looking back and wondering what happened or why you missed your target!
The Shop Flow and communication between the front and back are unbelievable with Shop4D. We no longer have to walk back to communicate with techs and the techs no longer have to walk up front to be on the same page. No more manual processes to control shop flow and communication, Shop4D has brilliantly perfected these processes for our shop! If I was told that we would have to discontinue Shop4D I wouldn't know what to do, we would have to settle for inferior solutions. We have it good with Shop4D.
Steve Herold | Herold Family Tire & Service