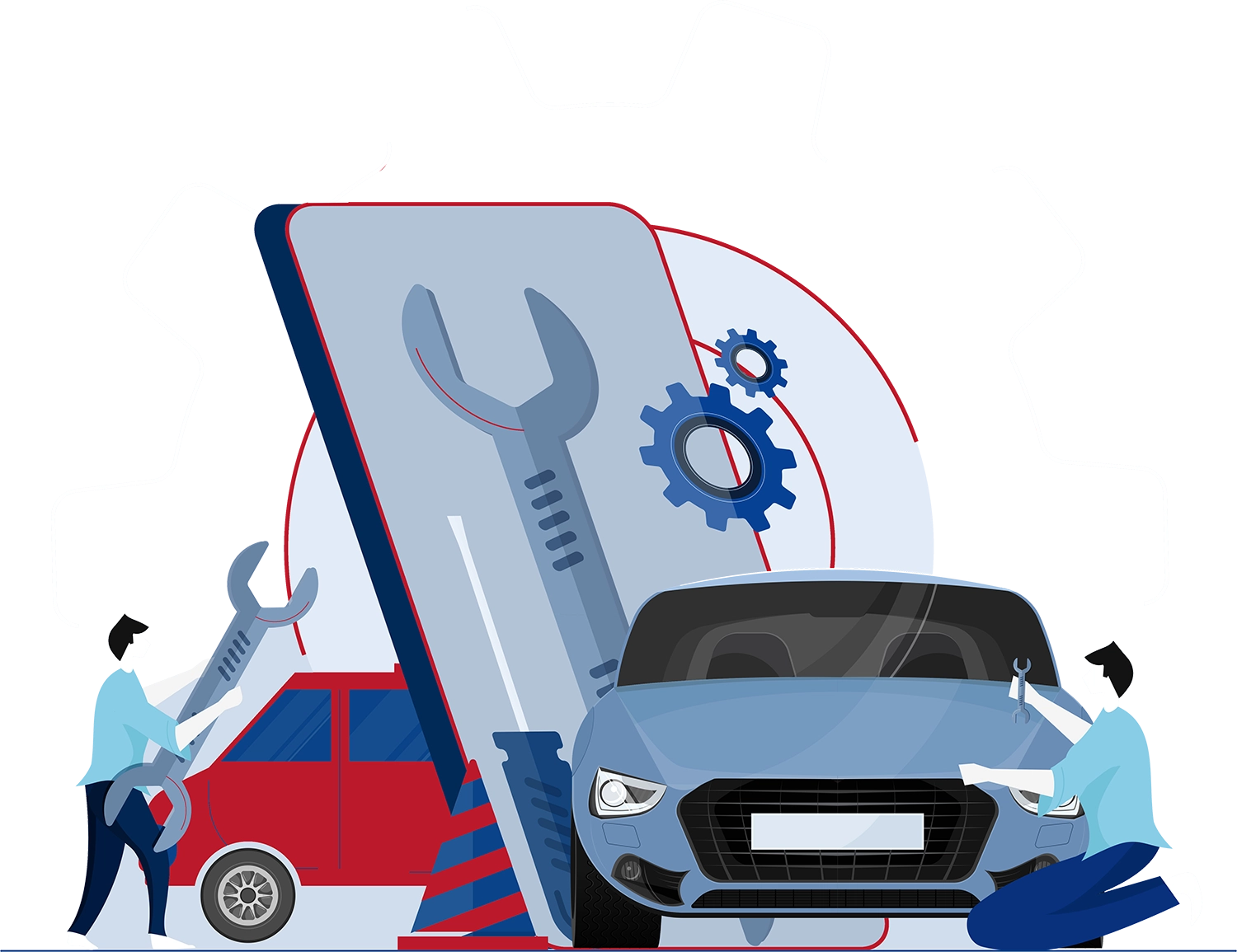 CUSTOMER COMMUNICATION
Clear, timely communication with customers is a critical part of an efficient production pipeline. The faster that the shop can advise customers and get approvals, the faster the tech can get back to turning wrenches, and the faster the shop can collect payment.
Text

& Email

Shop4D includes built-in emailing and two-way texting with customers so that advisors can quickly send inspections, estimates, and work updates, as well as request Google reviews at exactly the right moment in the transaction. If you have an existing number used for texting, Shop4D tech support can help you transfer that number for use in Shop4D.
Digital Inspections &
Repair Orders
When service advisors have to wait around for customer callbacks, the entire production pipeline is stalled. Technicians have to decide between buttoning a vehicle back up or letting it occupy a bay, and service advisors have to choose between waiting to order parts or processing a part return. That's why Shop4D inspections and repair orders are completely digital, meaning service advisors can send them instantly via text or email, and customers can approve work instantly from their phone or computer.
Touchless Authorizations

& Payments

Long before the world heard about COVID-19, Shop4D was helping to make repair shops touchless and paperless. From the very beginning, Shop4D has partnered with leading payment processors to allow users to pay from anywhere. Customers can even digitally sign their repair orders to authorize work and close out the invoice.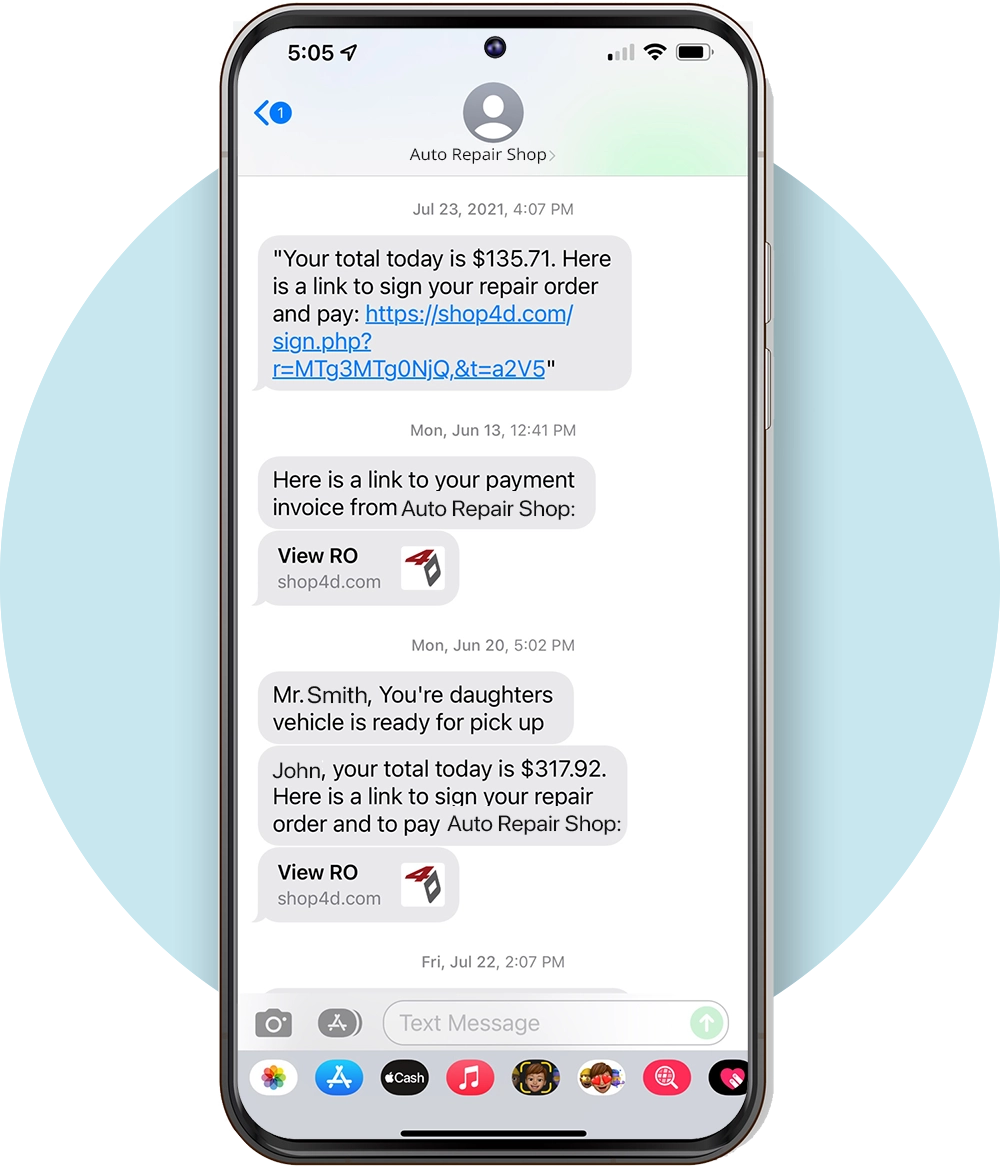 We are having customers every day telling us how professional Shop4D is with the inspection links, pictures, and videos!
John Polochak | John Chak's Automotive