How to Deal With Price Shoppers on the Phone
Get the free podcast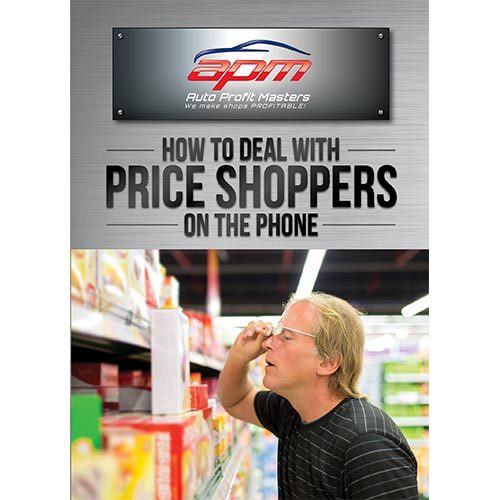 Is it possible to turn price shoppers into paying customers? What do you say to somebody who only wants a dollar amount?
In this podcast, we'll help you build your own personalized rebuttal to price shoppers!
We'll teach you…How to change the discussion from price to service…the best way to discuss your shop in a way that sets you apart…how to pre-sell diagnosis…and Step-by-step answers for turning price shoppers around!
It's clear that you're the kind of shop owner who values transparency, who cares about their customers, and who understands the importance of setting expectations and delivering on what you promise. To help you expand that care and commitment to other areas of the advising process, complete the information below to receive the FREE podcast, our gift (a $99 value) to help you apply this same education to advising customers about preventive maintenance.
GET THE FREE PODCAST
"*" indicates required fields